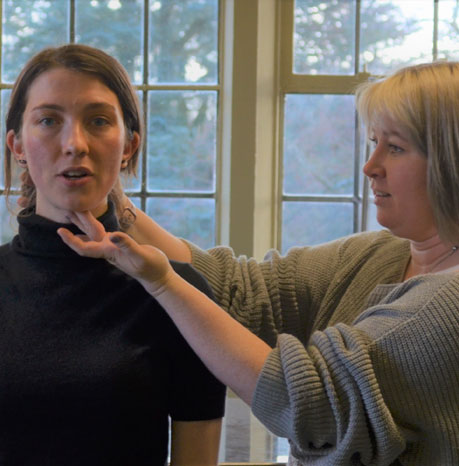 Introduction to The Estill Model
The Estill Model is a system of voice training that identifies the structures in the larynx responsible for producing voice and those in the vocal tract responsible for controlling resonance and voice quality. Using play sounds we can identify, isolate and train different parts of the anatomy to improve function. Whether you want to improve your singing skills, find new ways of achieving creative vocal choices, recite Shakespeare, increase power, improve breath control or just improve your craft, the Estill Model provides practical solutions for varying vocal hurdles.
TO BOOK ON THIS WORKSHOP PLEASE CLICK THE "BOOK AND PAY" BUTTON BELOW.
WORKSHOP: INTRODUCTION TO THE ESTILL MODEL
DATE: Saturday 13th August 2022
TIME: 9:30am – 1.00pm
LOCATION: Online course via Zoom
PRICE: £30.00
Student and graduate discounts available.